This is a holiday card I made as a personal project. I've always been inspired by pop-up cards ever since I was a kid, so I wanted to design one and make a small batch I could share with friends and co-workers. In the end, I made 50, so I knew from the beginning that I would want to make something exciting enough to share, but simple enough to mass-produce.
As you can see below, I combined black thread with my illustration to create the string that the boy and the polar bear play tug-o-war with. Below I show more of the card and the process I used to create it.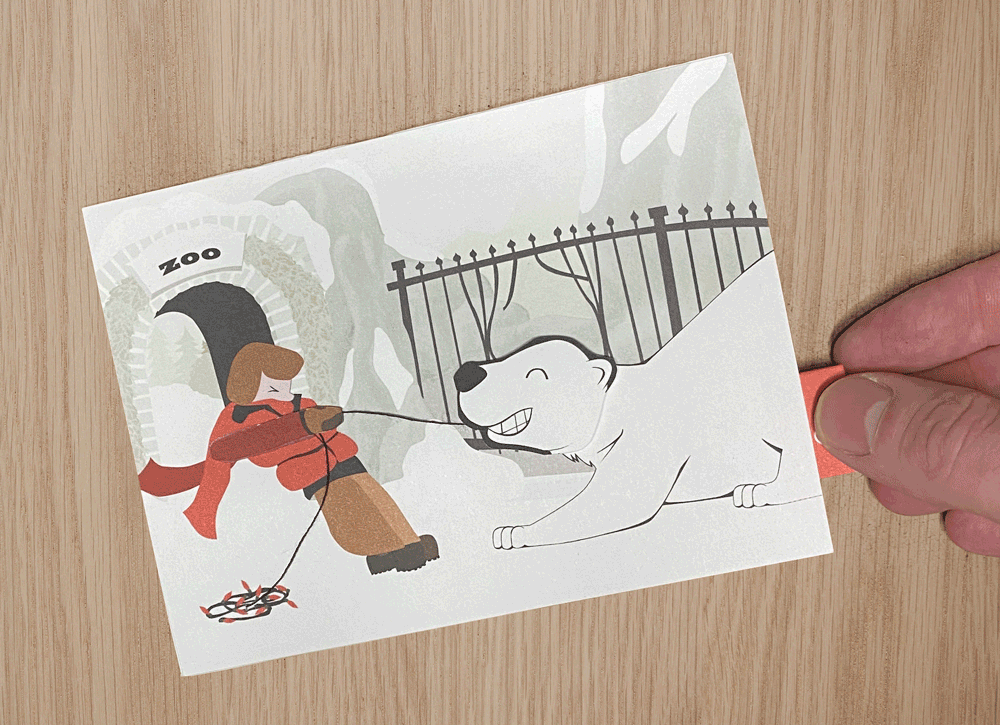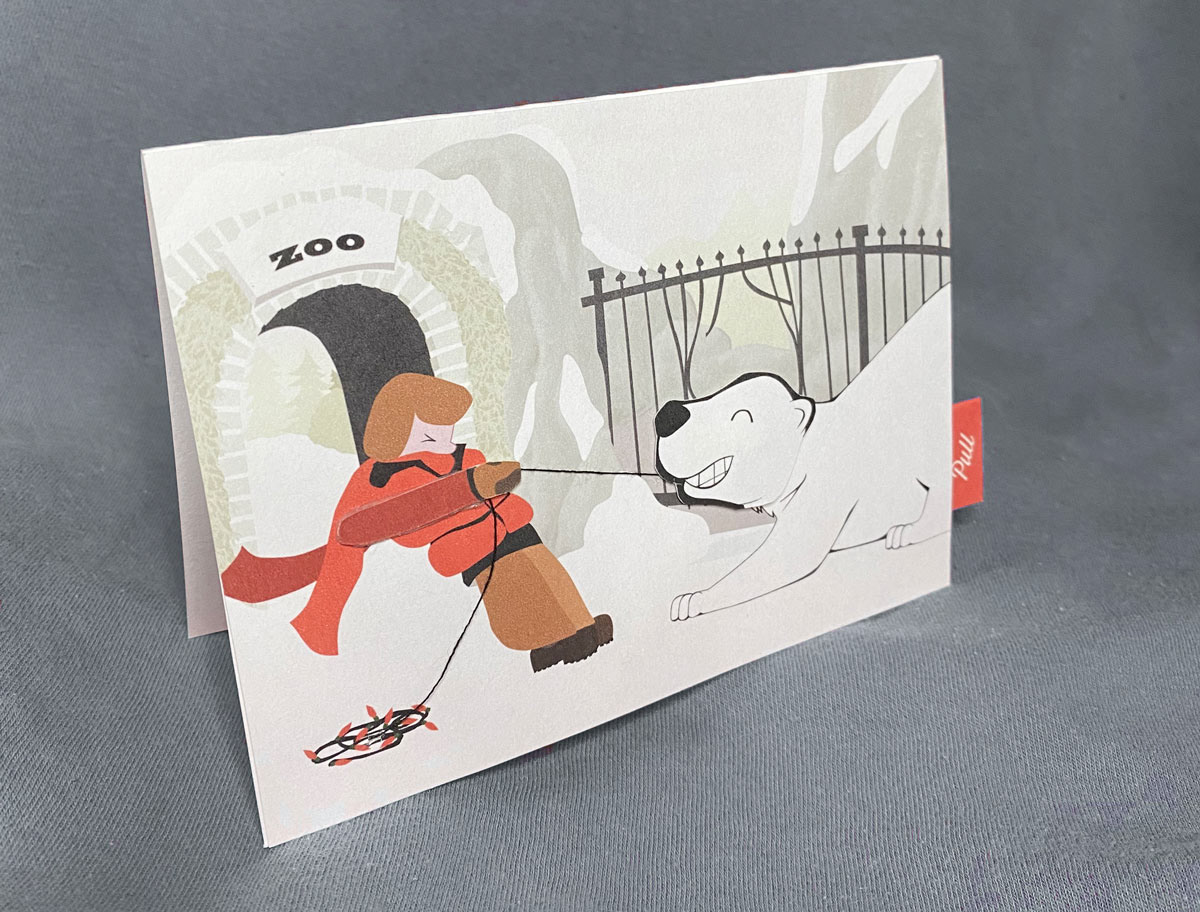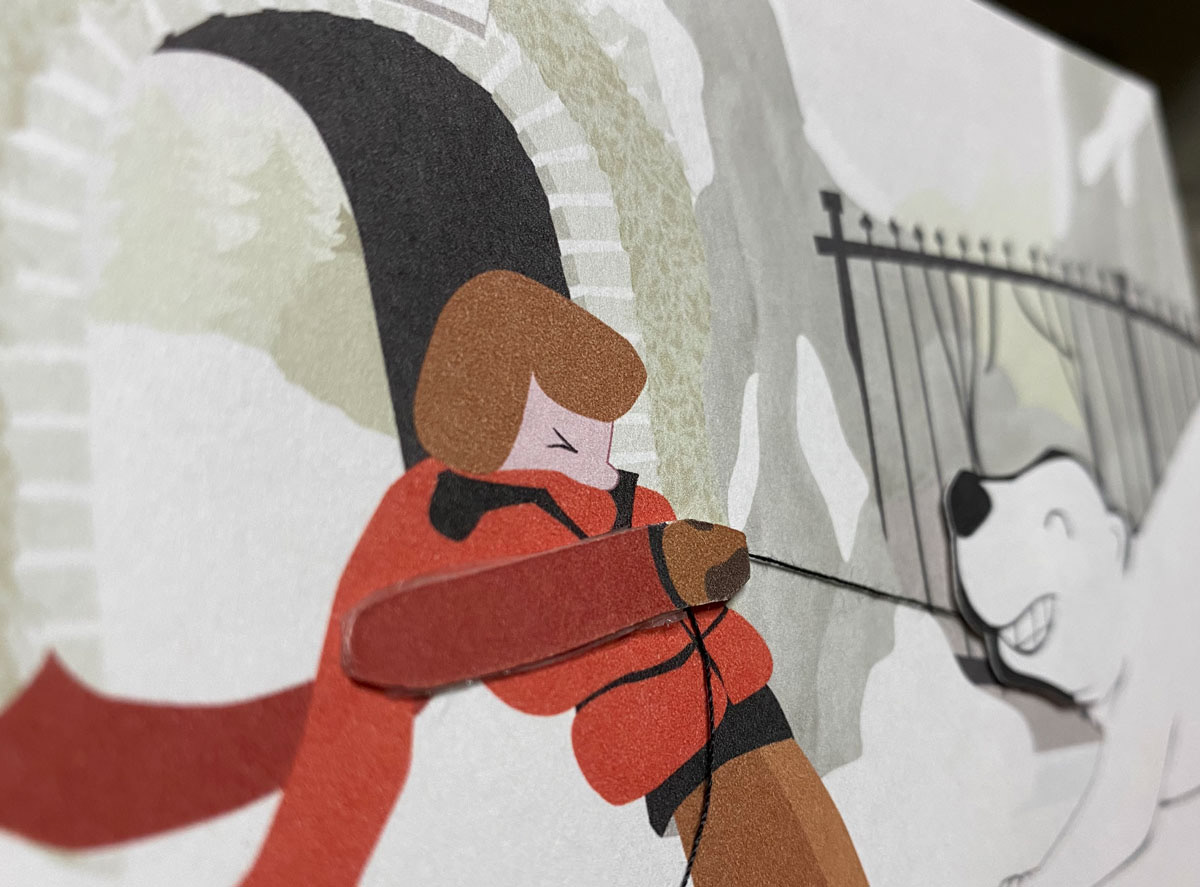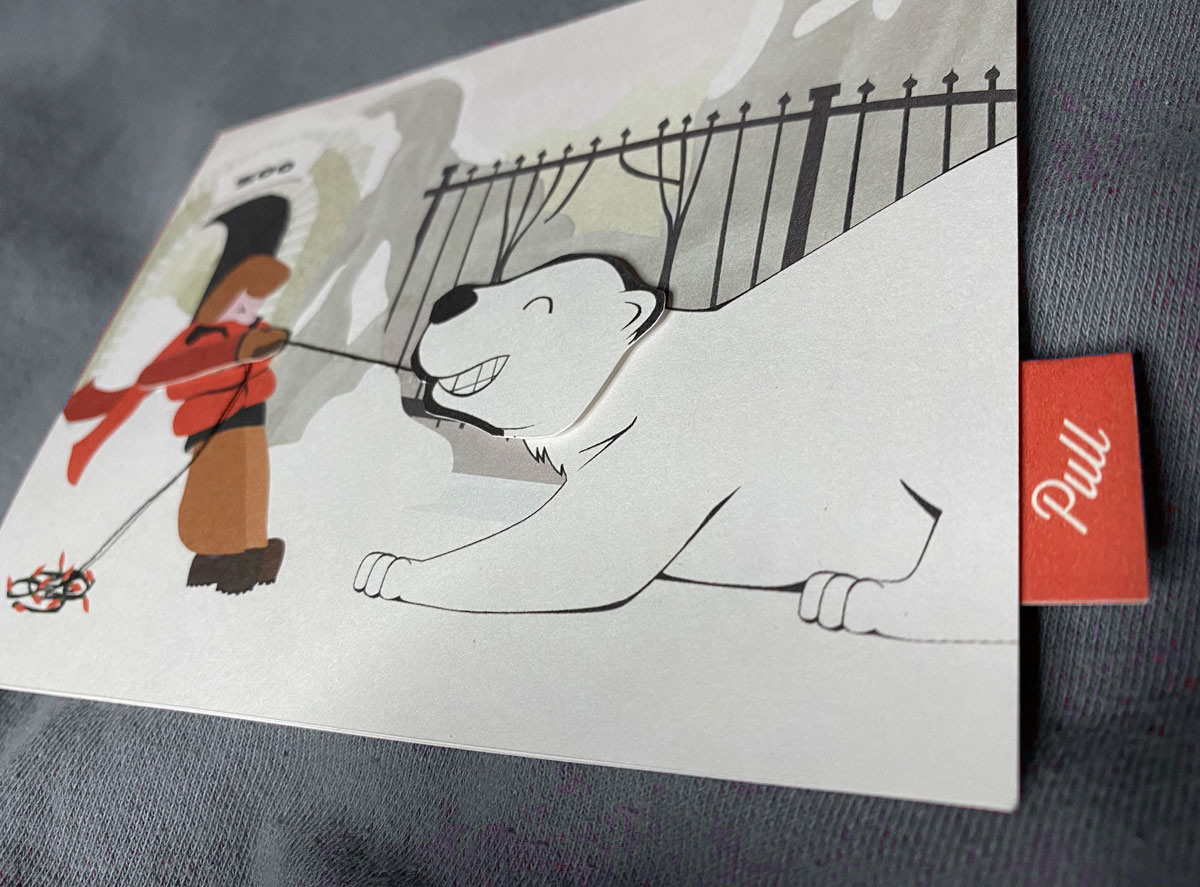 Here is the inside back of the card peeled back. You can see the pull tab and the mechanism that holds it in place to rotate the polar bear's head. The boy's arm is also connected to this pull tab so they both move in unison with the thread just dangling there on the front of the card.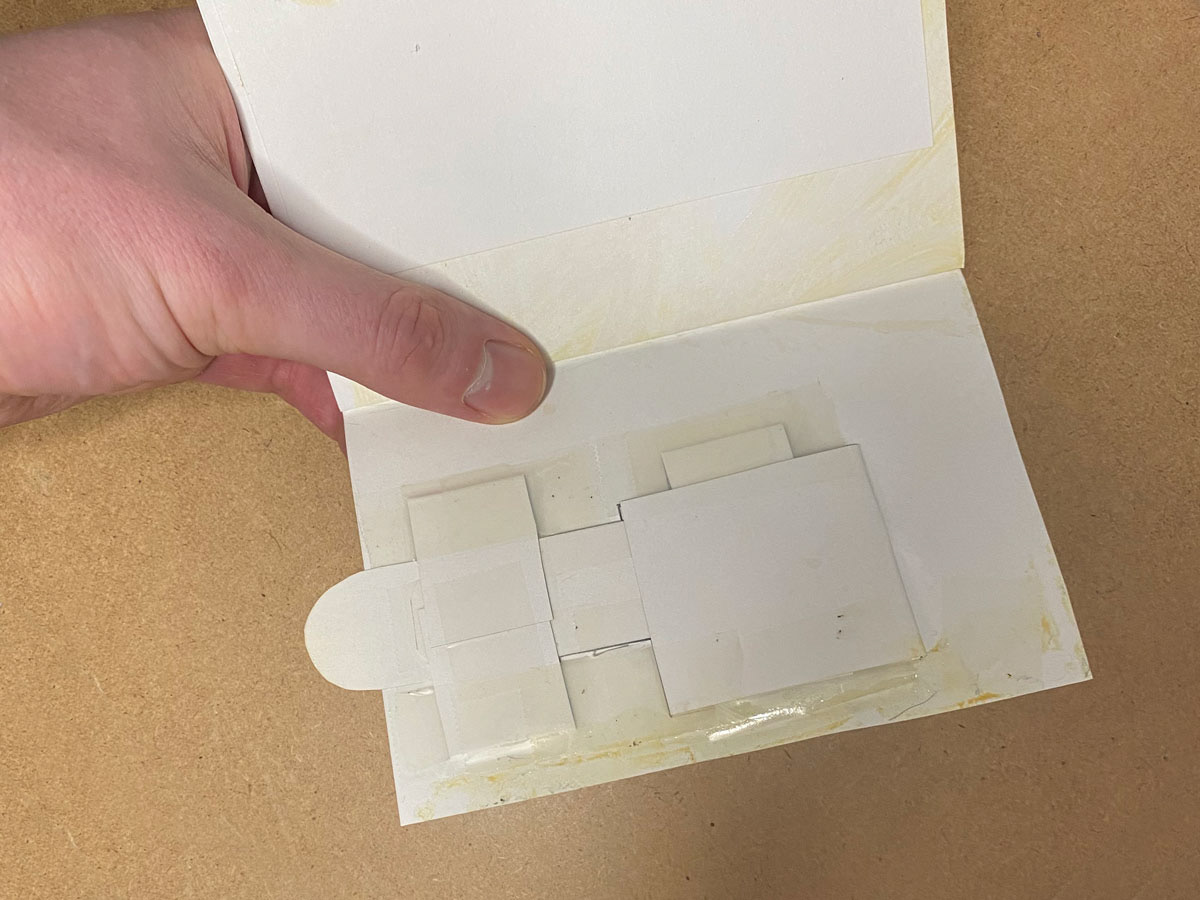 Here is the prototype I made for the card. I decided I didn't like the color scheme here and wanted something much brighter and more cheerful. I also had planned for the boy to have his arm more moveable and his whole body able to lunge forward with the rope but he tore too easily and I had to scale the concept back. I also decided to the use thread instead of a graphic as I thought that would look more realistic and not infringe on the background.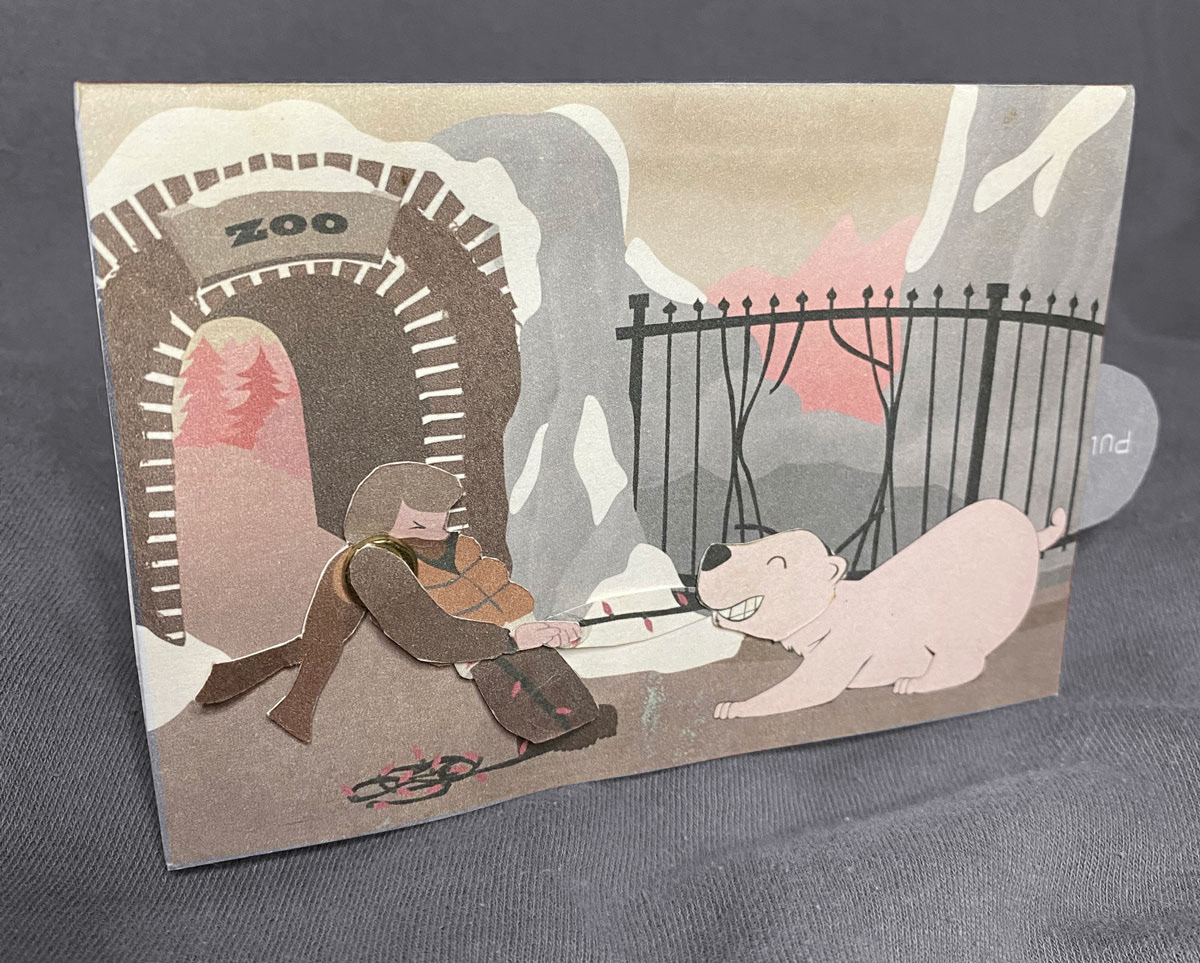 …and here's the final design again.